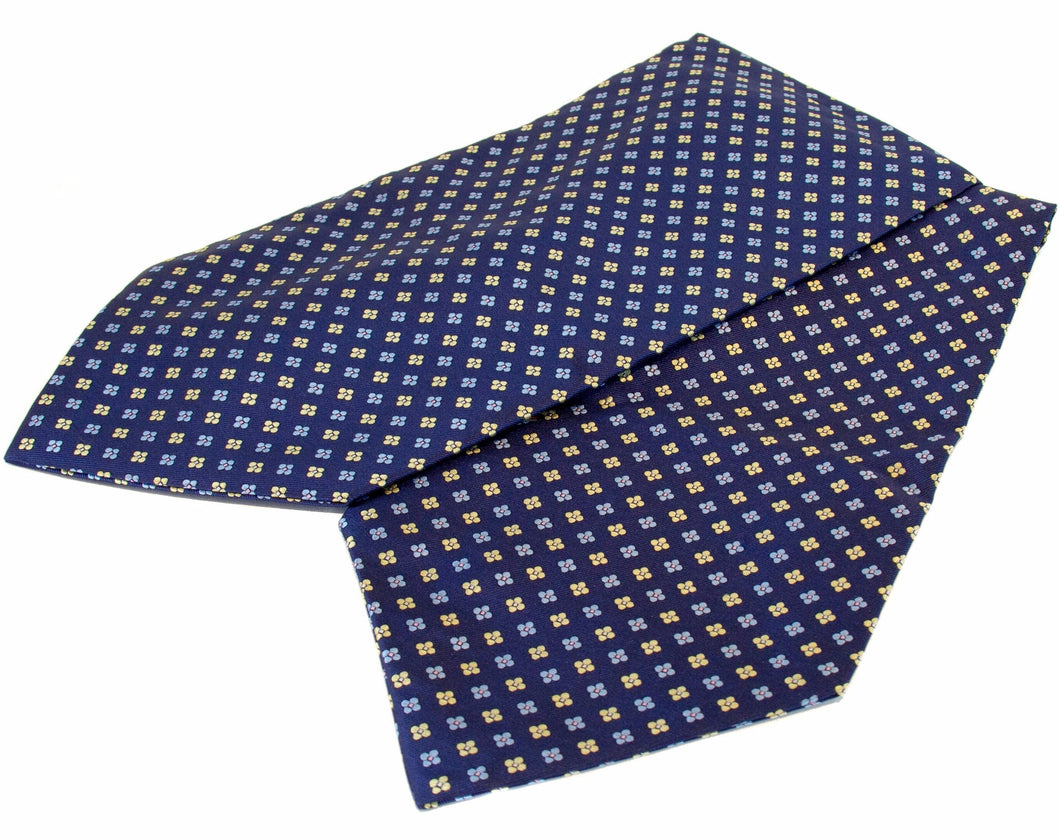 Blue with Gold Squares
Regular price $0.00 $39.98 Sale
A classic Ascot (or Day Cravat) is bound to turn heads in any situation. The fine silk used on these garments will feel amazing when wearing them. Time to add extra style points to your outfit.
Measurements
Ascot Length: 48" (122 cm) Tip to Tip.

Ascot Width: 6" (15 cm) at the ends.

Handmade and edges hand stitched.

100% imported woven silk.